Cowboy Boots and Unsettled Debts by Natalie Acres
Categories: Erotic Romance, Contemporary, Menage a Trois/Quatre, Western/Cowboys
Word Count: 55,715
Heat Level: SEXTREME
Published By: Siren-BookStrand, Inc.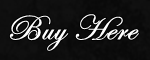 AVAILABLE: Monday, November 7th
This title is offered at a 15% discount. Offer ends midnight CST, November 14th.
[Siren LoveXtreme Forever: Erotic Cowboy Ménage Romance, M/F/M/M/M/M/M/M, voyeurism, bondage, figging, spanking, sex toys]
Seduction turns deadly when Abby Rose, an agent with the Underground Unit, decides to put a provocative spin on revenge. Her plan to sleep with a cartel leader backfires when fellow operatives refuse to let Abby face her enemy alone.
Abby's fellow agents begin the fight of their lives. After discovering Abby will use her body to lure in the man who killed her father and their command leader, seven highly trained special operatives cope with high tensions as each man comes to terms with feelings they never acknowledged.
This team isn't fighting for another cause or plotting the best way to take out their mark. The stakes are much higher. These men will take up arms and meet their greatest challenge as they work together to protect the woman they admire and love.
A Siren Erotic Romance
Natalie Acres is a Siren-exclusive author.
Now Available!
Cowboy Boots
Excerpt:
Ace snarled. "I will spank her when this is over."
"Sure you will," Casey said. "About like Porter plans to put a dildo in her pussy and paddle her twat."
"I never said that," Porter said, keeping a keen eye on Abby.
"Talk about that kiss and I'll deck you," Ace said.
"Damn, those lips were sweet," Porter teased.
Ace faced him. "I wasn't kidding."
Porter took a deep breath. Sometimes Ace's attitude was a real obstacle. He was a smart-ass SOB when he wanted to be. Standing about six foot four, Ace was nothing more than layers of muscle. The only soft spot the man possessed was the one Porter held in high regard, too—Abby Rose.
"I say we take him out right here," Casey said, always ready to jump the gun.
Casey looked like a kid, and very often Porter reminded himself Casey wasn't a child, hard to do since the guy looked like a surfer boy of about eighteen. Only a year separated them. Porter was twenty-nine. Casey followed only a year behind.
Still, Casey was a trained killer just like the lot of them. Under normal daily circumstances, he was such a klutz and a clown, but when he aimed his gun and pulled the trigger, no one had a more accurate shot.
Fowler folded his hands atop the table. "I'm ready for this to be over."
"What's wrong, Fowler," Ace taunted him. "Afraid Juraz is gonna tap that?"
"He won't be a-tappin' that. I'll promise ya."
Porter and Ace exchanged a knowing stare. Porter shook his head in warning. It wasn't worth the argument. They all recognized the possible scenarios. The best they could hope for was the most favorable. If Abby went to bed with Juraz, they wanted her to kill him before she was forced to fuck him.
Unfortunately, they needed information from Juraz before she pulled the trigger. And he probably wouldn't open his mouth unless she first opened those long, shapely legs.
Copyright © 2011
MORE ABOUT THE COWBOY BOOTS SERIES
I'm excited to share information about the Cowboy Boots series in celebration of my new release, Cowboy Boots and Unsettled Debts. The third book in this romantic suspense saga, Cowboy Boots and Unsettled Debts is by far the 'hottest' of the series.
A Siren-Bookstrand LoveXtreme title, Cowboy Boots and Unsettled Debts introduces readers to Abby Rose and her team of seven fellow operatives. With a deadly mission in front of them, Abby's team members are forced to face regrets as they come to terms with the fact they've fallen in love with one of their own. Now, with Abby taking an inside position on a very dangerous mission, Abby's men work around the clock to make sure she leaves this assignment alive!
Hold on tight! This series moves faster than the hit TV show '24'
Where to Begin
A woman's life is hectic. Between family and career, it's often difficult to juggle day-to-day activities much less squeeze in something extra. As a writer, I often find myself in a crunch for time. My muse pulls one way and readers guide me in another direction altogether. Lately, I've discovered my muse shouldn't have a dog in the race. When readers ask for a certain book, the excitement and energy they have for a particular series is a great source of inspiration when I finally sit down to write a new book.
Cowboy Boots and Unsettled Debts is a prime example.
Cowboy Boots and Untamed Hearts kicked off the Cowboy Boots series in April of 2009. The book captured the #1 spot at Siren-Bookstrand and went on to become the #1 bestselling erotica and western title at Amazon. A bestselling title at All Romance Ebooks and Mobipocket, Cowboy Boots and Untamed Hearts was soon followed by Cowboy Boots and Unfinished Business which was also received well by readers who supported the series.
I'm thrilled and excited about the new Cowboy Boots release, but must admit Cowboy Boots and Unfinished Business remains my favorite book in the series due to the unusual bond formed between sisters as one woman courageously faces her death while asking another woman to take care of the men she'll soon leave behind.
The reader support for the Cowboy Boots series is one I can't describe. Readers write and ask about continuing the series and I can promise there's more in store. While writing Cowboy Boots and Unsettled Debts, book three, the idea for the fourth installment materialized as well. Cowboy Boots and Undesirable Characters will soon be submitted for consideration.
In the meantime, more books are in the pipeline for the Cowboy Sex series. Sex Party was my first western ménage romance. If you enjoy family sagas, come on over to the ranch and meet the Cartwell family. While you're there, stop by and say hello to the McKay brothers, too.
The Cowboy Sex books tend to write themselves. The stories unfold quicker than I can put them down on paper. The Cowboy Boots books were a little more difficult to write. Driven by the hot romance and fast action, the characters in the Cowboy Boots books tend to 'get carried away' with their toys and props.
With several series to complete and numerous manuscripts stored on my desktop, there's the ever-present daily question—Where to begin?
As readers, we ask the same question. It's not easy locating the order in which series books were written. Today, as we celebrate the release day of Cowboy Boots and Unsettled Debts, I invite you to check out the entire series.
Start with Cowboy Boots and Untamed Hearts and meet the Donovan brothers from Southwest Virginia. Then, meet the Remington men and the women they love in Cowboy Boots and Unfinished Business. As they cope with tremendous loss, they find strength and hope in the arms of a woman they never expected to love. Finally, I invite you to pick up your copy of Cowboy Boots and Unsettled Debts, on sale today at Siren-Bookstrand.
CONTEST
Good afternoon everyone,
First, you need to know that Sydney is giving away a copy of Cowboy Boots and Untamed Hearts, the first book in the series at The Readers Roundtable After Dark, so be sure to check it out by CLICKING HERE.
Second, we'll be giving away more goodies in The First Annual Natalie Acres Boot Scootin' Boogie Blog Tour tomorrow at Dark Divas Reviews and Blackraven's Erotic Cafe, so be sure to stay tuned.
Third, one (1) lucky winner will win a copy of Natalie's upcoming release Cowboy Boots and Unsettled Debts.
To be entered: Name a few hot cowboys that you'd like to be with in a committed menage. Easy-Peasy!
Now for the rest of the rules…
1. Must be or become a Google Friend Connect (GFC) Follower of Blackraven's Reviews
2. Must answer the question
3. Must leave your name and email address in case you win
4. Must have some fun!
Of course this is an overnight contest; therefore, you have until 6:00 PM (CST) on Tuesday evening to leave a response in comments section. The lucky winner will be selected using the True Random Number Generator from RANDOM.ORG.
Good Luck Everyone!