Gregory's Rebellion by Lavinia Lewis
Series: Shifters' Haven Series, Book 6
Publisher: Total-E-Bound Publishing
Genre: Paranormal, Erotic Romance, M/M, GLBT, Wereshifters
Length: 106 pages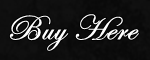 Summary:
Book six in the Shifters' Haven series
Leopard shifter Gregory is delighted to finally meet his mate, but why doesn't the heavily scarred young jaguar shifter Hayden recognise their bond?
When supernatural council member Gregory is sent to Las Vegas to pick up a stray jaguar shifter, he thinks it will be an easy job. But upon his arrival, Gregory discovers that his quarry is his destined mate – a mate that doesn't recognise their bond. Hayden has an angry looking scar running the length of his left cheek, but he won't tell Gregory how he got it or why he hasn't shifted into his cat form for the last two years. Something bad must have happened to him, but can Gregory convince his wary mate to confide in him?
To make matters worse, many council members' mates have been murdered in recent months so Gregory is afraid to tell his employers that Hayden is his mate. Instead, he lies to the council – risking his job and his life – and takes Hayden to Texas where he'll be able to protect him. But is Hayden as safe on the Crazy Horse ranch as he imagined?
Barb Manning's Review:
Gregory's Rebellion is part of Lavinia Lewis' Shifter Haven series about a group of shifters living on the Crazy Horse cattle ranch outside of Wolf Creek. Gregory, a member of the supernatural council, finds himself sent on a mission to Las Vegas to retrieve Hayden, a young panther shifter living in isolation from his family and the rest of the shifter community.
While you can read this romance alone, background from previous stories in the series supply useful details regarding several of the plot motivations. The story deals primarily with the relationship between Gregory and Hayden and solving the mystery of why Hayden doesn't recognize his connection to Gregory.
Both Gregory and Hayden are likable characters and their story is a good one. However, supernatural council fighting occasionally sidetracks the budding relationship between these two cat shifters. Gregory spends much of his time trying to figure out who's behind the supernatural council mate murders, while Hayden is trying to fit into to his new life in Wolf Creek. The two are in for a bumpy ride, which Ms. Lewis handles with an entertaining hand.
The writing in Gregory's Rebellion is spare and light, which makes the book an easy read. The sex scenes have heat and energy. There are some spicy exchanges between Gregory and Hayden, as well as some bedroom appearances by characters from other stories in the series.
Gregory's Rebellion gets 3.5 Ravens mainly because of a lack of detail regarding Wolf Creek and its citizenry. How did all of these shifters come to be living in the wilds of Wolf Creek? And what about the supernatural council? How do they seem to know what's going on in the entire shifter community, including a lone panther in Las Vegas? Despite these questions, I enjoyed Gregory's Rebellion.
Rated 3.5 Ravens by Barb Manning!