Saving Micah by Dakota Trace
Series: Doms of Chicago, Book Five
Publisher: eXcessica
Genre: Contemporary, Erotic Romance, BDSM, Menage, M/F/M
Length: 236 pages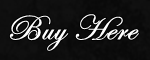 Summary:
When Micah Beaumont left Chicago for New Orleans, no longer comfortable as a third wheel in his ménage relationship with Mistress Olivia and her sub, Jude, he used his promotion as the excuse to leave. He fled not wanting his Mistress nor Jude to know the real reason. Mistress Olivia had made it clear from the beginning he was nothing more than a play sub. At first he'd been fine with the idea but after watching his Mistress fall in love with Jude, he realized wants to be collared by Olivia too, but knows it will never happen she had Jude.
Three months later, he's settled into his new life in New Orleans. At the height of Mardi Gras, in desperation, he goes home with the wrong Domme in an attempt to forget. The next morning finds him tossed out of car at the entrance to a local hospital barely breathing. When he awakens in the hospital, he's horrified to find both his former Mistress and friend at his bedside. His horror turns into misplaced anger when Olivia calmly announces that its time to come home. How can he return when he's not sure if he can ever submit to her again and if he does how does he go back to being nothing more than their third?
Blackraven's Review:
Saving Micah is the Sequel to Conquering Jude and it's intense from page one when our hero is abused by a wanna be Domme and her sub. Ms. Trace created a set of evil villains that was easy to hate.
Micah has moved to New Orleans and is struggling to find a new Domme because he's in love with Mistress Olivia and misses her desperately, which causes him to deny his needs. Although he tries substituting submission with blues music, Mistress B.B. won't allow him to suffer in peace. As a result of her summoning him to the club and being pushed a little too far, Micah makes a grave error in judgment and leaves with a sadistic Domme and sub who brutalizes him and then dumps him off at the hospital.
My heart went out to Micah because it seemed that he could never truly get a break even when he was trying to be the bigger person, especially as the attacks kept coming. Although it was obvious that he still loved Mistress Olivia, miscommunication or lack of communication in their relationship from the past combined with his current abuse made it difficult for Micah to trust himself, Mistress Olivia, his feelings, and the BDSM lifestyle, which was truly heartbreaking because it was obvious that the current abuse had essentially sucked the life out of him.
I must admit that I had a few issues with Saving Micah that I'm still struggling to get past. First, I was frustrated and angry on Micah's behalf when Jude and Mistress Olivia came to the hospital and basically disregarded his fears and feelings. For example, throughout the story they kept complaining about how stubborn Micah was as he struggled to emotionally deal with his abuse, yet neither of them truly tried to understand or even comprehend what he had been through. Don't get me wrong, Micah made a poor decision by leaving with the "evil twins" and it cost him, but it didn't mean that he was undeserving of compassion and respect for what had happened to him. Second, it just killed me that no one bothered to ask Micah about his attackers and what he knew about them. For instance, their names. Instead there was this elaborate plan to keep him safe as they tried to catch the culprits. That is…once they discovered who it the culprits were. Third, I felt as though Mistress Olivia was more concerned with what she wanted and focused on that the majority of the story instead of assessing what her sub needed in order to move forward in his life. There were times that I just didn't like her; and moreover, wanted to shake some sense into her. Finally, there were still a few too many editing problems in the story. Once again, not enough to deter me from finishing the story, but enough to be noticeable, which is unusual for this author.
Despite the few niggles that I had with the plot and Mistress Olivia, Ms. Trace has penned a compelling story that will keep you engrossed until the very end. I fell in love with Micah even more as he learned how to deal with all of his emotional turmoil. Moreover, Ethan, the head of security at the hospital and Jude's friend, was at times the voice of reason that Micah needed to help him move forward. In addition, the banter between he and Micah was hilarious. Once again, Jude's daughter made an appearance and stole the show. Deborah is an absolute doll and you'll fall in love with her instantly. Rena and Jackson had me laughing until I cried with their antics. In addition, the heated passion between these two simply singed my e-reader. I can't wait for their story.
Saving Micah is a wonderful addition to Ms. Trace's Doms of Chicago series. The characters are engaging, at times frustrating, witty, humorous, intelligent, caring, and of course lovable. The plot is packed with action and suspense that will keep you on the edge of your seat until the very end and the emotions are raw and uninhibited. Moreover, the sex is scorching hot, the BDSM scenes are sensual, and Ms. Trace does an excellent job of providing you with several different perspectives of the BDSM lifestyle, which were both enlightening and realistic. Therefore, if you haven't tried Ms. Trace's Doms of Chicago series, then be sure to check it out. You won't be sorry!
Rated 4 Ravens by Blackraven!