Continental Divide by Laura Harner and Lisa Worrall
Publisher: Hot Corner Press
Genre: GLBT, M/M, Contemporary, Erotic Romance, Suspense
Length: 225 pages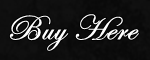 Summary:
Detective Remington frickin' hates the missing persons detail, but a cold fury builds in the pit of his stomach when he realizes that over the past three months six boys have disappeared from the smaller communities that surround the greater Phoenix area. All reported to be runaways looking to escape their shitty lives, but Remy's starting to put together a different picture and he doesn't like it one damn bit.
Inspector Jamie Mainwaring stares at the six reports, willing them to make sense. Six boys, six months, all from just outside of London, which meant six different investigations. All of the boys were between the ages of ten and fifteen, all purportedly runaways from dysfunctional families. Something was rotten in Denmark.
There are always runaways. Every small town loses them—every big city collects them. Kids look for freedom and discover they have more to lose than they ever thought possible. London and Phoenix, culture and cowboys, nothing linking these two sprawling metropolitan areas. Nothing except a hit on a computer data search.
Two cops, one a cowboy, the other a Lord. A secret government agency, human trafficking, and a blazing hot mutual distraction.
What the hell have Remington and Mainwaring gotten themselves into?
Layne's Review:
I admired the gritty details of Continental Divide. Co-written by Laura Harner and Lisa Worrall, both talented authors, this story takes on the dangerous world of Human Sex Trafficking. Despite the heavy elements of the plot, it doesn't take away from the relationship between the two heroes who couldn't be more different if they tried.
British Inspector, Jamie, is thrown together with American Detective, Remington, as they hunt the unknown bad guys who are kidnapping children. In spite of all the darkness around them, the men are attracted to each other. An attraction that's thick and unmistakable, one they insist on ignoring as long as possible.
Laura Harner and Lisa Worrall did an amazing job with the plot, not too complex but not simple by any means. The subject of human trafficking is quite timely and that in itself keeps the reader engrossed and on the edge of their seat. Add in the obvious chemistry between the two men as they go about doing their jobs and this story is amazing.
There are a lot of secrets here, most of which still haven't been revealed, namely Remington and his past. While we know most of Jamie's past and see his interaction with family, we have nothing from Remington and the man is as close mouthed as they come.
The ending of the story is foreshadowed throughout, but I was still sad at the way it ended. Though the case the men worked on was resolved, not so the relationship between them. I know the authors are working on a book two so hopefully the remaining questions will be answered. I'd also like to see more of the supporting characters, namely Miggy, a friend from Remington's past.
I enjoyed Continental Divide and can't wait for more.
Rated 4 Ravens by Layne!