Isla Lacra by John Boyd
Series: Denver Noles Series, Book One
Publisher: Self Publishing
Genre: Thriller, Suspense, Action/Adventure
Length:183 pages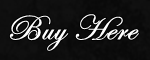 Summary:
Denver Noles is a Navy SEAL and Medal of Honor winner who inherits half an island in the Florida Keys after the death of his uncle Harry.
Deciding to leave the Navy and change his lifestyle he converts his uncle's house into a bar and recruits a couple of other SEALS to run the bar, marina and boat yard and for five years they do just that, until an employee asks for his help. Her only daughter was kidnapped by Mexico's largest cartel.
Denver and his buddies head to Mexico to find the girl but get caught up in a conspiracy that puts them in a struggle for their lives between Mexico's two largest cartels. Their only way out is to go on the offensive to save the girl and her family and themselves.
Their hunt takes them to the coast near Cancun and eventually to a daring rescue in the Caribbean.
AJ's Review:
John Boyd is another new author to me, and his fast-paced, action packed thriller, Isla Lacra did not disappoint. Mr. Boyd has incorporated enough twists and turns in this complex, unpredictable plot to keep you sitting on the edge of your seat until the very end.
Denver Noles is a former Navy SEAL who is not only well-respected, but also intelligent, sexy, caring, and knows how to kick butt and take names. Therefore, when Maria's family is being held captive by one of the largest Mexican drug cartels, Denver understands exactly what must be done in order to ensure the family's safety. Will Denver's makeshift team of retired Navy SEALS be enough to bring down two Mexican cartels and rescue Maria's family in their plight to exact justice and make the world a safer place? Guess you'll have to read the book to find out.
Although I love the cloak and dagger of a good mystery, it was the tech side of me that became engrossed in the Navy Seals tactical pursuits and technology during their mission to capture the drug cartels while saving Maria's family in the process. The dialogue between the primary and secondary characters was fluid, realistic, and made it obvious that Mr. Boyd is either a retired Navy Seal, knows a Navy Seal, or has done his homework.
Isla Lacra's setting is picturesque as Mr. Boyd transitions the characters, as well as us, between two beautiful Mexican resorts located in Cancun and Cozumel. The secondary characters are tough as nails, three-dimensional, and increase the depth of the story. The action, aka violence, wasn't overdone and was pivotal in making the story believable and allowing our hero to ascertain a resolution to the problem. There were times that I felt as though I was watching Sly Stallone in a Rambo movie, only better. The depictions of the scenes were so vivid that I was quickly drawn into the drama and the plot as more than just an observer.
Mr. Boyd does an excellent job of satiating my need for action and suspense in this fast-paced thriller with engaging, dynamic characters that had me enthralled until the very end. The more I read, the more I didn't want it to end. The story is well-written, the plot is invigorating and fresh, and the build up to the ending is climatic, entertaining, and thrilling enough to have me begging for more. I can't wait to see what Mr. Boyd has up his sleeve in the next Denver Noles installment. Isla Lacra ROCKED MY WORLD and gave me an adrenaline rush that lasted for days. Bravo Mr. Boyd for providing us with such a captivating read.
Rated 5 Ravens by AJ!