Foundation of Love by Scotty Cade and Z.B. Marshall
Publisher: Dreamspinner Press
Genre: GLBT Contemporary, Erotic Romance, M/M
Length: 230 Pages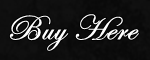 Summary:
Years ago, Wes Stanhope fled his hometown of Charleston to escape the constraints of society and his controlling father, Colonel Robert Lee Stanhope IV. After completing medical school and building a successful practice in pediatric oncology in Seattle, Wes is called home for his mother's funeral and presented with an opportunity to build and run a children's hospital—his mother's legacy—a choice he ultimately makes despite his misgivings about his father's role as chairman of the hospital's board of directors.
When Wes begins to build his team, he is introduced to a young, handsome black architect named Tyler Williams. Sparks begin to fly between the two men, and although Wes doesn't identify as gay, denying his attraction to Ty becomes impossible. But Ty won't be a dirty secret: if Wes wants to build a relationship, he'll have to come out, brave his father's racism and homophobia, and risk his chance to continue as the hospital's CEO and realize his mother's dream.
Naunet's Review:
Foundation of Love by Scotty Cade and Z.B. Marshall is a sweet love story about friends and family.
I found the story touching because of the struggles that tugs at one's heart especially when trying to please others while sacrificing who you are or what you need. Love is a precious gift one can give to another. It is the foundation that supports and keeps the other key characteristics developing positive personalities that are honest and true.
Scotty Cade and Z.B. Marshall do an exceptional job of building the characters mood, a picturesque settings, the plot and resolution.
Dr. Wes Stanhope is a handsome, tall blonde with a well toned body who is a respected pediatric oncologist and head of the department in Settle Washington Medical Center. One of the first things that crossed my mind as the book opens is why does Wes live so far from his birthplace and parents in Charleston, South Carolina. As the story develops this distance is clarified and justified as far as I am concerned.
Colonel Robert Lee Stanhope IV is a powerful businessman who comes from old money in Charleston. He is known as a strong overbearing, opinionated stiff old-fashion man. His relationship with his only child Wes has always been a distant one. The aloofness from the Colonel is enough to make the average person hesitant to communicate or attempt to build a relationship. It amazes me how his wife, Betsy stayed with him for so long. Perhaps Betsy stayed because of the stigma of divorce in their social circle and family traditions. Elizabeth Pettigrew Standhope's family has a long rich bloodline.
Wes' s mother, Elizabeth Pettigrew Standhope, is the bridge that struggles under the weight of her husband's standoffish attitude towards his only son. She and Wes are warm and loving enjoying each other's company. Wes' mother expresses to him on a Seattle visit that she wants to have a children's medical facility built in Charleston. She has created a foundation for this venture and he is to head its development from design, construction, and operation, as well as become it's CEO. Wes is reluctant to commit to her suggestion or wish because he is rooted in Seattle, loves his position at the medical center, and does not want to come home. However, Wes has a few close friends that are instrumental in his brilliant endeavor to build a state of the arts children's hospital in Charleston.
Unfortunately, shortly after Ms. Standhope's ( Betsy's) visit to see her only son, she passes away. With this heartbreaking event, Wes gives his sweet mother's final wish some serious consideration.
Brad and Mac are friends of Wes from Alaska and their skills and expertise would be beneficial in bringing Betsy's final wish a reality. Brad and Mac are lovers and their affection for each other is so special, sensitive and dreamy that many may envy.
Alicia Lawford is also from the same social circle of old money and status as the Standhope family. She is the daughter of Ernest Lawford who owns the most prestigious law firms in Charleston. Alicia and Wes grew up as friends and Alicia has maintained a crush on Wes that goes back many years.
All of Wes Standhold's talented friends are willing to come together to build Betsy's dream. In the process of developing the children's hospital, Wes meets Ty, who is a gifted architect and hunk of chocolate that is melt in your mouth delicious.
I liked all of the characters in Foundation of Love because they are easy to relate to and are as comfortable as a pair of your favorite slippers. The dialogue is very easy and relaxed making it realistic, as well. I felt a sense of comradery with all of them. The love they share is so warm and tender.
Of course where there is a new loving relationship comes some pain. Ty and Alicia are hurt by Wes' behavior when he realizes that Ty is the only person he has ever felt connected to in his adult life. Wes does not realize he is gay until Ty enters his life. As the world turns Wes, Ty and Alicia experience a great deal of drama and pain as Wes accepts his mate, Ty.
The sensuous moments shared by Ty and Wes are so romantic that it touched my heart. It was very gentle, yet powerful and when combined with their acceptance of each other's personalities made Foundation of Love a gentle heartwarming story. Foundations of Love is a fast delightful read that kept me engrossed until the very end because I was so wrapped up in the lives and personalities of the characters and their emotions as they dealt with conflicts.
Mr. Cade and Ms. Marshall are authors that blend together to the point that Foundation of Love is so well written that it flows seamlessly together. The interracial aspects of the novel are not a major deal in the story and that is refreshing. I will look for other books by these two talented writers.
Rated 3.5 Ravens by Naunet!