Slow Break by Sara Brookes
Publisher: Loose-ID
Genre: GLBT, BDSM, Contemporary, Erotic Romance, M/M
Length: 35 pages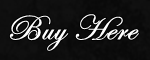 Summary:
Jack thought he'd made the right choice to walk away from Tawse, the only BDSM club on Sypricon. But a life-altering tragedy has shown him the error of his ways. Now he's ready to make amends and is more than prepared to kneel before the Dom he left so abruptly.
Denton is bound by the rules of Tawse, and he knows Jack's membership has been terminated. But Jack's return is all too personal and his actions can't simply be ignored. Forced to make a choice, Denton does the only thing his instincts as a Dom tell him. After all, some men, like rules, are meant to be broken.
Lea's Review:
Slow Break may be only 35 pages long, but it has the punch of a much longer story. It is a story of those situations that that hit us between the eyes and force us to honestly evaluate who and what really matters in our lives and what doesn't. It is also an up-close examination of a situation in which saying one is sorry, is simply not enough.
Jack and Denton are the two main characters in Slow Break. Jack, as a submissive, had some hard limits, and Denton, his Dominant, respected those. Then out of the blue one day Jack just walked out the door. When he shows up again months later, Denton is in no mood to see him or even get near him. Sara Brooks uses this set-up to present a picture of love, pain, hope, determination and the high price of paying for one's errors in judgement and breaking someone's heart.
While set on another world, the emotion involved in the story rings true, as do the main characters and the friends of the former couple, including the other Doms at Tawse. In fact, it is the owner of Tawse, a very striking Dominatrix, who puts a very interesting tool into Denton's hand that opens the door for Denton to judge whether Jack is truly sincere.
I would suggest that anyone involved in a D/s relationship and anyone interested in BDSM would enjoy this story. And while you are reading, I will be out gathering up more of Sara Brooks books to add to my reading stack.
Rated 5 Ravens by Lea!