Love's Unselfish Gift by Destiny Blaine
Publisher: Siren-BookStrand, Inc.
Series: Sports Wives #5
Genre: Contemporary, Erotic Romance, Menage a Trois, May-December, M/F/M, BDSM, Sex Toys
Length: 30,963 words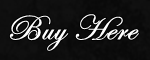 Summary:
[Ménage Amour: Erotic Ménage a Trois Romance, M/F/M, May-December, BDSM, sex toys]
Marco Giovanni adores his wife Suzy and he loves her enough to let her go, taking extreme measures to protect her. Faking his own death, Marco runs away from the checkered past he's always tried to hide. He leaves behind a letter asking his brother to protect and love Suzy.
Alanzo Giovanni knows Suzy is the only woman for him. When his brother dies, and long before he realizes Marco's death is a hoax, Alanzo tells Suzy they belong together. Battling inner demons, Suzy drowns in her sorrow, unsure if she can take another chance on finding happiness.
By the time Marco resurfaces, Alanzo and Suzy are weathering the storm of a rocky love affair. In the end a new love emerges, and the ménage relationship Suzy has always wanted is suddenly within her reach.
A Siren Erotic Romance
Now Available!
Sports Wives
Blackraven's Review:
Love's Unselfish Gift by Destiny Blaine is a gripping follow-up to Damaged Goods that's full of longing, pain, anguish, secrets, undeniable passion, and everlasting love.
There is no one like Suzy Giovanni who is stronger than she thinks and definitely knows how to get her man, or should I say men. Well, maybe with the exception of Cassie, her best friend. Alanzo and Marco never stood a chance against this Cougar who one minute you want to strangle and the next you want to wrap up in a blanket and let her know that everything is going to be okay.
The sensual tension between Suzy and Alanzo is so stifling that you can't wait for them to finally give in to their desires. Although Alanzo and Marco are twins, he is correct in that they are different in many ways. Alanzo knows exactly what he wants and has no problem going for it after all these years. He understands the danger that lurks in the shadows and is ready to protect the woman he loves with everything in his being. In a word, he's simply delicious.
Now don't get me wrong, Marco is no slouch himself. He's dominate, sexy, loyal, and will do anything to protect Suzy, even if it means faking his own death. But when Suzy resorts back to her destructive ways by drowning herself in a bottle, it's time for the secrets to come to light.
I loved how Ms. Blaine allowed this saga to play out. She definitely added a touch of reality to the story when Suzy, a recovering alcoholic, went straight for the bottle when she couldn't handle the curve balls that life were throwing at her. Suzy's emotions were raw and real, which was extremely refreshing. In addition, the love- hate, or in this case, hate-hate relationship with her mother-in-law was priceless.
Ms. Blaine has created an intense, sensual story full of loss, love, loyalty, passion and eventually truthfulness. Once the secrets were out, Suzy, Alanzo, and Marco were able to come full circle and move forward with their lives which is wonderful in my book. Of course, I can't help but wonder what will happen next. Will Marco remain dead? Are Suzy and Alanzo safe from the danger that continues to lurk in the background? Will they be able to protect each other as they explore their newfound relationship and love? Only time will tell.
The secondary characters increased the depth of this well-written story as Suzy struggled to deal with the hand fate had dealt her. I love Mark, Cassie, Steve, and Corby, aka The Tellers. The banter between these characters is at times intense and at times so humorous that you can't help but laugh. That ole' saying, the truth will set you free is the perfect slogan for this sensual read.
Love's Unselfish Gift is full of everything a girl wants in a romantic story – drama, love, explosive sex, two sexy brothers, suspense, and a sexy vixen who knows how to keep her men happy. If you haven't checked out the Sports Wives series by Destiny Blaine, then you're definitely missing out.
Rated 4 Ravens by Blackraven!