Shibari Auction House: Ben by Sean Michael
Series: Shibari Auction House, Book 3
Publisher: Changeling Press
Genre: Contemporary, Erotic Romance, BDSM, M/M, GLBT
Length: 47 pages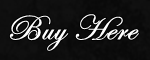 Summary:
Hurt in the past, Ben doesn't like subbing for the same man more than once. Three years ago, he let Master Lukas buy him over multiple evenings, only to cut and run when he felt himself beginning to fall for the perceptive and handsome Master. Returning to the Shibari Auction House stage, is he ready to pick up where he and Master Lukas left off? Is Lukas?
Barb Manning's Review:
Shibari Auction House: Ben is the third short story in the Shibari series by Sean Michael. This series focuses on the activities at a high-end BDSM social club, Shibari Auction House, where subs can offer their services up for auction to the highest bidding Masters.
This particular book in the Shibari series deals with sub Ben and Master Lukas and the renewal of their relationship. Both are experienced in the BDSM life-style and have a history with each other. Ben is looking for a one-night contract, while Lukas is seeking something more exclusive and permanent.
It's been three years since they've seen each other and it's a little disconcerting how Mr. Michael deals with the separation. Ben had some trouble in the past with a Master, but that's all the detail Mr. Michael provides. Moreover, Mr. Michael never explicitly explains why Ben left Lukas. Still, their reunion is interesting to watch. There's definitely chemistry between the two handsome young men; especially as sparks, as well as paddles fly between Lukas and Ben.
The Shibari Auction House series focuses a little too much on the sexual exploits and not enough on the story structure supporting the main characters. Ben is a bartender, but he's sporting designer clothing. How does Lukas afford the substantial bid he places on Ben? Who are the other members of the club? And what about Yves, the owner?
Shibari Auction House: Ben is worth 3 Ravens given the lack of in depth characterization. Sean Michael is a fine writer, but this is not one of his best efforts.
Rated 3 Ravens by Barb Manning!