I Kissed a Girl II: More Virgin Lesbian Stories by Lucy Felthouse
Publisher: Ravenous Romance
Genre: F/F, Anthology, Erotic, Romance
Length: 130 pages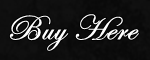 Summary:
Our readers asked for it, and now we're pleased to present Volume II of first-time lesbian encounters inspired by Katy Perry's hit song! Seven returning authors continue to arouse, plus six new authors will not disappoint.
This diverse collection travels the globe and the ages. No two settings or circumstances are alike, proving that women from every walk of life and culture are curious and eager to explore their full sexuality…with each other. You will be titillated, tantalized and swept away as you:
* Journey to Australia, where two long-time friends discover more than friendship
* Fly to Hawaii, for a language lesson interrupted
* Stop in Costa Rica, for a massage in a tree house
* Travel north to Alaska, where strangers connect
* Across Canada, to discover how co-workers release tension
* Over the Atlantic to the United Kingdom, where a concert is more than guitars strumming
* Close your eyes to wander into a mythical kingdom, where women take charge
* Voyage to historical Italy, to discover things are not always what they seem
* Jet back to the heat of Miami, and be entranced by a goddess, before exploring the rest of the USA to discover a host of erotic lesbian encounters!
Join us as we trot the globe and enjoy out-of-this-world experiences!
Tarsilla's Review:
I don't think I've ever been more intrigued or more excited about a book before. Just the blurb of this anthology makes my imagination run wild, and I was more than eager to see if the actual content delivered everything the description promised. And I have to say that for the most part, it really did.
My experience reading anthologies has showed me that they often start with stories that are neither good nor bad, but just right to set the mood for the stories to come. And they often end with a bang, with the longer, sexier story reserved for the end. I Kissed a Girl: Volume II actually started with a bang and ended with an explosion. The first short story, Queen of Swords by Inara Lavey, was amazing. It's much more than just a simple story about two women discovering what it is to love each other for the first time, which is the case for some of the following stories. It has magic, conflict, fright, romance, and the essential girl-on-girl sensuality characteristic of this collection. The setting, the characters, the plot; everything was so heartfelt and intense I had to take a breather before reading on. To say I was surprised and pleased with such a powerful beginning is an understatement.
From then on, the range of the short stories offered varies from some excellent tales to some common and predictable plotlines. For instance, I very much loved reading the innovative storyline of Things that Go Hump in the Night by Elizabeth Black and the dynamic narration and point-of-view changing in Jack's Ex by Lara Zielinsky. They were a true treat, sexy and witty, and both kept me hooked from beginning to end. Another surprising story was Buried Desire by Jen Bluekissed. It's so simple and short, and yet the writing flows almost flawlessly with an elegance that truly drew me in. Whenever Darla would breeze into the dressing room, I could feel Lucy's anxiety and anticipation as if they were my own. I particularly enjoyed Tight Lacing by K. Ann Karlsson, and how strange and novel the story was while maintaining an uncanny accuracy to its historical time period. This was probably the most loving and well-rounded story of the entire collection.
On the other hand, there were stories that fell flat for me. To be honest, I liked every single character introduced in this anthology, but I disliked how some didn't seem to evolve at all by the end. There were characters that would deny and almost ridicule their attraction to other women, and that behavior just ruined their amorous interactions for me. I just didn't believe the intimacy in those cases was genuine. Some themes were used a lot throughout the anthology as well, like the idea of a divorce/break-up being the catalyst to the lesbian interactions in the stories, and though I greatly appreciate that each story approached this idea in unique ways and evolved to different places, the repetition did distract me from my enjoyment of the overall collection.
Still, the great diversity this anthology offers is astounding. I loved starting a story not knowing what the setting would be, or what situation had led there, and I emphasize that to me, it was the power of the first story that made that pleasurable expectation possible. While there are less than perfect moments throughout the entire collection, there is remarkable story-telling tucked away in these pages. Overall, I Kissed a Girl: Volume II is an anthology to read, and rejoice over the commemoration to F/F relationships it portrays.
Rated 4.5 Ravens by Tarsilla!