The Soldier's Tale (The Fitzwarren Inheritance #2) by RJ Scott
Publisher: Silver Publishing
Genre: M/M, Erotic, Contemporary, Suspense/Mystery
Length: 132 pages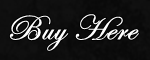 Summary:
Corporal Daniel Francis has returned to his childhood home in England to heal; the only one of his unit that survived a roadside bomb. His reasons for skipping medication are based on a stubborn refusal to become an addict, and he is overwhelmed with survivor's guilt.
Doctor Sean Lester has joined his father's surgery and when he is held at knife point by a patient high on drugs it is Daniel that leaps to his rescue-much to his horror.
When Sean nearly runs Daniel down in the dark he finds a man who needs help, and resolves to be the person to show Daniel that it is possible to live through guilt and find happiness.
Set against the backdrop of the Fitzwarren family curse, The Soldiers Tale is a story of one man's fight to find his place in a new world outside of the Army.
Books in this series…
Book 1- The Psychic's Tale by Chris Quinton
Book 2- The Soldier's Tale by RJ Scott
Book 3- The Lord's Tale by Sue Brown
Kathy's Review:
In The Soldier's Tale, RJ Scott brings the Fitzwarren family one step closer to breaking the curse that has plagued their family for centuries.
The Soldier's Tale concentrates less on the curse and more on the burgeoning romance between Daniel Francis and Sean Lester. Daniel and Sean are exceptionally well developed protagonists whose relationship slowly evolves from doctor/patient to friendship and finally love. Mark and Jack's (from The Psychic's Tale) brief cameo appearances provide information on Daniel's relationship to the Fitzwarren curse.
One of Ms. Scott's strengths as a writer is strong character development and The Soldier's Tale is no exception. Daniel's pain and suffering, both mental and physical, is vividly detailed and I could feel the agony he was going through. In sharp contrast, Sean is a deeply compassionate man with a seemingly unending supply of patience and understanding. Complete opposites in so many ways, Sean and Daniel prove to be the perfect couple.
The Soldier's Tale by RJ Scott is an outstanding addition to The Fitzwarren Inheritance trilogy. It is a fascinating and interesting series, and I am very much looking forward to seeing how the curse is finally broken in the third installment, The Lord's Tale.
Rated 4 Ravens by Kathy!