Once in a Lifetime by Ariel Tachna
Publisher: Dreamspinner Press
Genre: M/M, Erotic, Contemporary, Romance
Length: 200 pages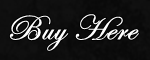 Summary:
Offered a yearlong medical research fellowship in France, Shane Johnson has many hopes for the experience: a chance to improve his French, an opportunity to hone his research skills before starting his PhD at Baylor, and the freedom to live life as an openly gay man for the first time. He'll chronicle his year abroad with its challenges, victories, and setbacks as he struggles to balance his faith with his sexuality.
As he navigates the shoals of a first kiss, a first relationship, and perhaps even lasting love, Shane will have to balance his newfound emotions with his long-term plans, and he'll face the decision of how his once-in-a-lifetime experience will fit into the life he wants to lead.
Margaret's Review:
Once in Lifetime is part travelogue, part teen-aged girl's diary, except it's a journal kept by a man in his early 20s. Stay with me, because that's not entirely a criticism.
Ariel Trachna is obviously familiar with France and that makes the year-abroad part of this book amazing. Her love of the cities and towns as well as the scenery shines through and her admiration of the French people is a strong characteristic of this book. In fact, I could recommend Once in a Lifetime on the merits of the visit to France alone.
The journal, though, is interesting but tedious, which is typical of a diary kept for one's own record of an event and not meant for others to read. After all, a diary is a memoir recorded by and for the diary's owner.
Shane's thoughts about love are those of a true romantic. He is a post- closeted gay man and has decided that his year in France is his coming out year, but not in the way most readers might think. Shane's deep religious faith gets in the way of living a hedonistic life-style. That makes him a good man who is not the typical main character in a GLBT novel. I was thrilled to see religion used as something other than the sledgehammer of homophobic villains that usually populate a book about gay love. In this book, Shane's religion is his bedrock and most of his friends and advisors help him use his faith as a guide to finding love and sexual activities that don't scare the bejeezus out of him.
Shane is late to the love scene. At the age of 22 he has his first kiss, his first boyfriend, his first everything. He's initially thrilled as well as terrified by all of it, emotionally, as well as physically. He has to find a way to believe that he isn't committing mortal sin to physically love a man, or anyone, for that matter, outside of marriage. I liked the way Ms. Tachna didn't have Shane fall in love with the first man he met after coming out. This is no bar crawler just looking to hook up for an evening and get off, so she let Shane go through several boyfriends before finding the right person. As unlikely as it may be, Shane refuses to have sex with anyone outside of marriage or at least a lifelong committed relationship. So, he dips a toe in first with kissing, then a few frottage sessions, then handjobs and finally confronts giving a blowjob, which he likes receiving but simply cannot give. Anal sex is not even under consideration with a boyfriend. But all the while he reaches the point in relationships where he's sleeping naked in the bed with a man. That just seems highly unlikely, especially when one of his boyfriends is older and very dominant. He's lucky he wasn't raped. There wasn't even any non-consensual sex in the book.
So, we see him through months and months of tormented daily journal entries along the lines of, "What am I going to do?" "What is love?" "Is he the One?" WWJD or more accurately, what would St. Paul do? It gets tiresome. Would someone please screw this man?! He's right there in your bed, kissing you, and he has a hard-on. Let's move forward, please.
In conclusion, I both enjoyed and was puzzled by this book. Ariel Tachna is a good novelist who fully defines her characters and stays devoted to the qualities that make them who they are. You can't help but root for the heroes and her villains aren't so terrible you want to boo them off the page. I've enjoyed several of her books and while this one is a bit different, it is at its core a good book. I recommend Once in a Lifetime for anyone who can take the time to read it and especially anyone who would enjoy a virtual trip to France.
Rated 3.5 Ravens by Margaret!