Taste Test: Shot Through the Heart edited by Lorna Hinson with stories by Lenore Black, DC Juris, and JL Merrow
Publisher: Torquere Press
Genre: M/M, GLBT, Contemporary, Erotic Romance
Length: 43 pages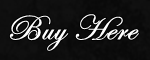 Summary:
Cupid's arrow finds even the most lovelorn guys, and that's never been more fun than in the Shot Through the Heart Taste Test. In Better than Cupcakes, by Lenore Black, Mitch thinks there has to be a better way to spend Valentine's Day than working, even if he does like his co-worker, Augie. Everyone thinks Augie is a little odd, but Mitch thinks Augie might be far better than a cupcake.
In Cupid Knows, by DC Juris, Jack has been dreaming about Alan ever since they met at a game. Can he convince Alan to take a chance on a Valentine's Day meeting when Alan has something to hide? Finally, in Dead Shot, by JL Merrow, a chance meeting brought about by a stray arrow brings Peter and Edward together, but will their pasts come between them before they even get started?
Margaret's Review:
Three sweet short stories, all erotic gay romances and all with characters to fall in love with. What could be a nicer treat for Valentine's Day?
In Lenore Black's Better Than Cupcakes, handsome Mitch gravitates to the little inventor who shares his surveillance shift at a vitamin manufacturer. After their shift is over, they both realize that spending Valentine's Day alone isn't necessary because they could use this as an opportunity to get to know each other better, maybe a *lot* better.
Cupid Knows, by DC Juris is the story I've been waiting for since I first read about Jack and Alan. This is the story of how they met and fell in love. Alan is scarred from a childhood fire and doesn't think he is worthy of a beautiful man like Jack. Jack, on the other hand, sees nothing wrong with Alan and Valentine's Day is the perfect time to let him know.
The last story, Dead Shot, by JL Merrow is a quirky, funny story about a ten-year-old hyperactive boy playing Cupid for his uncle and another man by shooting one of them with a homemade arrow. Was it an accident or is this little guy that perceptive? If you didn't know Ms. Merrow is British, the use of British colloquialisms will surely tip you off.
I loved all of the stories. Ms. Black, Mr. Juris and Ms. Merrow are talented writers who can scale a story down to just a few pages without sacrificing plot or character development. This is an amusing romantic anthology that can be enjoyed anytime, not just on Valentine's Day, but take care. You will fall in love with these characters which will lead to seeking out more books by the authors.
Rated 5 Ravens and a Recommended Read by Margaret!