Send Her to Me by Ronna Gage
Publisher: Siren-Bookstrand, Inc
Genre: Erotic, Contemporary, Romance
Length: 183 pages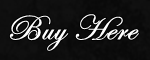 Summary:
[Siren Classic: Erotic Cowboy Romance]
Kelli Godfrey believes in small town pride and holds onto the virtue that a person has but only one thing of value to give—trust. If you can't be a person of your word, then you aren't a person worthy of loyalty.
Carter Banks holds a tight rein on his personal life. Even the lawyers in his firm must sign a confidentiality clause before obtaining a position within his brokering firm. But when he finds the love of his life and loses her, how will he handle seeing her with another man? What will he do? He has two choices: fight for her like a Neanderthal, or let her go and be happy—and pray he doesn't die from the heartache.
A Siren Erotic Romance
Lena's Review:
Kelli Godfrey knows when she see's a player and Carter Banks is definitely one of those men. The problem is she finds him attractive and the kiss they shared blew her away. Carter is everything in a man she has stayed away from. Everybody says he's different but can she risk her heart with a guy like him?
Carter knows when he sees an innocent and that is Kelli Godfrey. She is definitely not like the other honey bunnies getting his attention but instead goes slow with him. For the first time he wants to be with someone and do the chasing. Can he prove to Kelli that he is not like all other men?
Send Her To Me by Ronna Gage is one of my favorite books. I loved that Kelli is very cautious about Carter yet one hot kiss from him and she's putty in his hands. The love scenes are hot but Carter shows that it is more than sex for him. The love they share is unique and man when Carter realizes love for the first time it is pivotal in the book.
Once again I loved it and found that Ronna Gage did a great job in the romance department.
Rated 4 Ravens by Lena!