Treble by Elizabeth Coldwell, Lily Harlem, Desiree Holt, Imari Jade, Lisabet Sarai, and Wendi Zwaduk
Publisher: Total-E-Bound Publishing
Genre: Ménage à Trois MFM/MMF/MFMM
Length: Anthology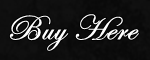 Summary:
'Trouble at the Treble T' by Desiree Holt
If one man is great, how hot will it be with three?
When Marti Jensen took the job managing the Treble Shooters honky-tonk, little did she know that the three Thompson brothers-Justin, Mark and Cade-had more in mind than having her pour drinks and keep order among the rowdies.
But a visit to their vast ranch, the Treble T, showed her just what kind of erotic fantasies they had and the role they expected her to play. The question then became…what next?
Reader Advisory: This book contains ménage a quartre and anal sex
'Wild About That Thing' by Lisabet Sarai
There's more than one way to beat the blues.
Two things are important to Ruby Jones-her teenage son and her struggling club, the Crossroads Blues Bar. Her love life comes in a distant third, despite the efforts of Zeke Chambers to convince her otherwise. Zeke's the lead singer in her house band, a devoted friend, and an occasional lover. He can drive her wild with desire, but can't get her to make a commitment. Deserted by her cheating ex-husband, Ruby's determined she's going to make it on her own. She's hot-blooded like her bluesman daddy-happy to satisfy her physical cravings, but not about to let any man into her heart.
The stranger who takes the stage on the Crossroads open mike night upsets the delicate balance in Ruby's world. Remy Saint-Michel inspires irrational, irresistible lust as well as inexplicable sympathy. Overwhelmed, confused, guilty and worried about her prized independence, Ruby decides that the only way to deal with her two lovers is to push them both away. Zeke and Remy, though, have other ideas.
Reader Advisory: This book includes menage sex including anal penetration.
'Orchestrating Manoeuvres' by Lily Harlem
The life of a broken hearted supermodel can get pretty dull-there's only so much champagne and caviar one can handle. So, when the opportunity to hook up with two stunning Italian pianists with talented fingers, perfect rhythm and sublime composing presented itself, what could I say but yes, yes yes!
I have everything a girl could want; money, beauty, friends in high places. So why does it feel as if there's a hole the size of Antarctica in my soul?
Because missing Dale has become a way of life and now instead of making love to the man of my dreams I rely on my battery-powered Rampant Rocker and spend my days dodging work and slugging champagne-until, that is, the two heart-stoppingly gorgeous Italian pianists who make up Ingresso Livello decide they want me.
Sing praise to the Lord! That was a red letter day, I can tell you!
Being asked to appear alongside them was risqué and controversial and set many tongues a-wagging. Plus they had a very unique way of thanking me for my troubles-turns out these two delectable musicians were as talented at creating erotic delights in the bedroom as they were at playing mesmerising music on stage.
Just the medicine for my broken heart? Well, it was certainly a deliciously sexy distraction and I would never, ever listen to the tinkling notes of a grand piano the same way again. And as for my broken heart? Well, it felt a whole lot better when everything slotted neatly into place.
Reader Advisory: This book contains ménage, M/M and a toy of the vibrating variety!
'Three-part Harmony' by Elizabeth Coldwell
When a new guitarist joins the band, is a loving duet about to become a trio?
When guitarist Mark Deans quits Sweet Lies the week before their concert tour is due to start, it looks like the end of the band, but singer Aimee and her husband Stefan have worked too hard to let that happen. The answer lies in Jake Anderson, who blows them away when he auditions to replace Mark. He's cute, talented-and twelve years younger than Aimee-but there's an instant attraction between them.
Even though she loves her husband deeply, she knows it's only a matter of time before she and Jake end up in bed together-the same way she destroyed her relationship with Mark by tumbling into bed with Stefan. What she doesn't expect is that when it happens, Stefan will not only give his blessing, but make the twosome a threesome by acting on his own desire for Jake…
Reader Advisory: This book contains MMF menage scenes, mild spanking and red-hot guitar solos.
'Savin' Me' by Wendi Zwaduk
Three is their magic number. Now they've got to decide if the magic is worth saving.
Razrs Edge used to pack stadiums, fuelled by the inner turmoil and passion of the three founding members. Now that the threesome has parted ways, the lights aren't as bright and the cheers of the crowds not as loud.
It's time to bring the magic back.
Parkur has never been convinced the split was for good. They were meant to be three. But can he write the music to convince Juniper and Jacoby to give him a second chance?
Juniper and Jacoby want the triad intact. Is the love they shared as three enough to erase the destruction in their collective past?
Reader Advisory: This book contains hot manlove and ménage action, a little spanking, some toy play, and some bondage…oh yes…
'Rhapsody' by Imari Jade
Two gorgeous male rockers, one sexy lead female singer. Both men want her. Who will she choose?
Bryanna Trosclair is the female lead singer for the successful rock group, Simmer. She is being forced to choose between having a relationship with her best friend and lead male singer, Axil Simmons, and the group's pianist, Collin Ripley.
Bryanna refuses to make a choice and decides to date both of them, even though the guys are ready to not only tear each other apart, but the group as well. When Axil and Collin call a private truce and decide to trick Bryanna into making a decision, their plan backfires. Can Simmer survive the fallout of the hot results?
Trixie's Review:
If you are a fan of Desiree Holt, Lisabet Sarai, Lily Harlem, Elizabeth Coldwell, Wendi Zwaduk, or Imari Jade , then you are in for the treat of a lifetime. These amazing authors have teamed up and delivered an erotic novel full of hot, steaming sex, heroes so hot they should be illegal and intriguing stories that all have music beautifully entwined in their plots and settings.
When you know the author is Desiree Holt, right away you know there will be multi-layered characters to go along with a passion that will make the reader drool. Trouble at the Treble T was my favorite of the six novellas. Three studly brothers, domineering, dangerous, and delicious! Now how can that be wrong? Readers will fall for them all as they wish they were Marti. This story is filled with not only desire, but also with a romantic flavor that will have you wanting to know more about these troublesome cowboys.
Wild About That Thing had me wondering where the story line was going to take me as I quickly enjoyed the quiet, unflashing love of Ruby and Zeke. When a new musician appears out of the blue, passion arises. Ms. Sarai tackles the new desires head on and creates a story that has you hanging on until the end to see if love can truly conquer all.
Ms. Harlem had me laughing at times with her sultry Orchestrating Manoeuvres. Two hot Italian pianists with fingers to die for, yep that is what Tiffany discovered as she expected her photo shoot to be a typical normal day at the office.
Ms. Coldwell's Three Part Harmony was the stunner of the six for me. A happily married couple who are literally together 24/7 as they travel city to city singing, suddenly finds a young stud who wants to be the wife's lover. This tasteful novella reminded me that life really does come full circle if you are open to life's little treasures and pleasures.
'Savin' Me' was a much deeper story, emotionally than any of the others. The time has come for one of the trio to try and make amends with the other two lovers in order to save his soul and their musical careers. The depth of the characters and their love was beautifully told by Ms. Zwaduk . Love does not fit a pattern for everyone and this story was a great reminder of how you truly can't control who you fall in love with.
'Rhapsody' reminded me of oil and water. This powerfully crafted story of one woman and two stunning men who were total opposites but tugged on her heart strings just as equally. Ms. Jade treated each of her characters with parity and that is what made this story pop. Snappy dialogue and a heroine who knew what she wanted kept me turning the pages. Digging into the minds of two distinct heroes who want the same woman truly brought this story to life and had this reader knowing that Bryanna was one lucky gal.
Rated 4.5 Ravens by Trixie!