Two Lairds One Lady by John C Ryan
Publisher: Whisper Publishing
Genre: Historical, Romance, Medieval Scotland, Erotic Romance, Menage
Length: 467 pages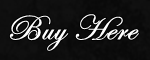 Summary:

Two Lairds, One Lady, a single betrothal. Things are about to get interesting.

The exquisitely beautiful, fiery Elspeth Mourney has been pledged in marriage to the arrogant, impossibly handsome Highland Knight, Sir Thayer Mac Court by her father, the Laird of Lothian. By proposing the marriage of his beloved only daughter to Thayer, the eldest son of his most bitter rival, the Earl has secured a tentative truce. But Elspeth vehemently opposes the match, having unceremoniously chanced upon Thayer six years earlier. That fateful first encounter culminated in a stolen kiss-and disaster!

Yet, as their destinies collide, they chance upon a common bond, a fiercely guarded secret shared by both of their clans. Will this mystery that binds the fates of their families to the very survival of Scotland save their love and ensure the future of their people-or doom them all?
Trixie's Review:
Set in Scotland during a time of constant warring, Two Lairds One Lady by John C. Ryan has an intriguing storyline. Needing to strengthen the clans of the Mourney and Mac Court families, a deal is struck. Problem is, one of the families has twin sons, with the eldest being a lady's man to the nth degree. Thayer has spent his whole life fighting on the battlefield and seducing women on the playing field. He is not about to stop now, deal or no deal. Good thing he has a twin brother.
Elspeth appears at first to be a really strong character with great intuition, love for her family and animals, and acquiesces to her father's wishes. Her character changes once there is a need for her to spend quite a bit of time with Thayer after an enemy attack. She loses her strength and turns into a sappy, love sick adolescent by her dialogue and actions.
Intriguing beginning, drawn out middle, but interesting finale that really ended 20 pages or so before the actual ending. A bit more fine tuning would have made this book a wonderful historical tale.
Rated 3 Ravens by Trixie!