Redeemed by Ciana Stone
Publisher: Ellora's Cave Publishing
Genre: Erotic, Contemporary Romance, Suspense
Length: 114 pages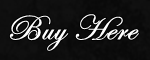 Summary:

When Cia Whitehorse walks into Kade Lawson's office and announces she's been assigned to help with a serial killer investigation, he's damn sure he's never met a federal agent as sexy.

Cia takes one look at Kade and makes up her mind that she's going to have him in her bed. She might not be interested in love, but sex is definitely right up her alley and Kade looks like the kind of man who can give her just what she wants.

Kade is more than willing to deliver what Cia needs. She gets to him. Tough and sexy, with an unspoken promise in her look that says she'll rock his world. But that look is covering something. And Kade's a sucker for a mystery.

The problem is, solving the mystery of Cia Whitehorse comes with a price.
Trixie's Review :
I think I was hooked at first by the heroine's awesome ethnic name, but the storyline really dug into my flesh with its fresh plot and characters.
Ciana Stone's Redeemed is a must read for anyone who is remotely interested in the supernatural "powers" people have, or who simply are looking for a book that will knock their socks off. A serial killer is nothing new, granted, but a serial killer with a female investigator that works with a team who all hold special skills to deal with the dead, is rare and fun. Redeemed has an engaging storyline that moves at the perfect pace, while keeping you on your toes begging for more.
Cia and Kade develop into characters that grab you by the hand and force you to walk the chapters with them. They are magnaminous, believable, far from ordinary, and I am not even mentioning their sexual combustion! Strong Cia finds an equal match in State Ranger Kade who doesn't miss a detail. Their coming together takes the story further with passion that pops off the page.
Rated 4.5 Ravens by Trixie!