Finn's Christmas by Angel Martinez
Series: Endangered Fae book #1.5
Publisher: Silver Publishing
Genre: GLBT, Erotic Fantasy Romance, M/M
Length: 34 pages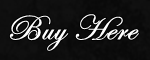 Summary:

Winter in Canada can be a little tedious. The cold, the snow, the ever-darkening days, the hibernation… Finn's inability to stay awake has Diego worried sick and with Miriam visiting, he has a difficult time explaining his lover's sudden narcoleptic behavior.

Finn just wants to turn into a badger and burrow until the sun returns, but he also has his reasons for wanting to escape the long sleep this year. Agonizing over the perfect gift for Diego turns him in convoluted mental circles as he struggles with the concepts of gift giving and fidelity.

The perfect solution occurs to him in the middle of a snowy night, and he struggles to make it work before he turns into a permanently frozen pooka.

CONTENT ADVISORY: This is a re-edited re-released title.
Tamara's Review:
I was so excited to see that Ms. Martinez decided to do a Christmas follow up to the first book in her Endangered Fae Series. As with the first book, I absolutely fell in love with Finn and Diego. It was like coming home to a quirky but beloved family. It was great to check in on them during the holidays. I found Finn's fumbling to be endearing as he tried to grasp the concept of the holidays while I also shared Diego's fear when he thought he was losing his lover – but I'm not going to give any more of the plot line away.
However needless to say, I once more pulled into Ms. Martinez's world as I followed Diego and Finn's relationship. This author did a wonderful job in not only drawing me back in, but also putting enough back story into this short that if a person wants to read it independently from the first book they can. However I would suggest reading the first book – but I'm partial. As usual, the chemistry jumped off the pages and I have to give kudos to the author for bringing a special amount of sizzle to the holidays.
Rated 4.5 Ravens by Tamara!