The Cat's Meow by Sean Michael
Publisher: Torquere
Genre: M/M, GLBT, Erotic, Paranormal Romance
Length: 29 pages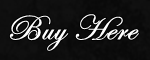 Summary:
Cat shifter Maks is busy arguing with his sister when he's happily saved by the bell. There's a special delivery for him — an amazing statue of a cat-man that certainly calls to him. The statue isn't the only thing that calls to him, though, Deke the delivery man makes puts all of Maks' animal instincts on high alert. A little fun with the delivery man shouldn't be a problem, as long as Maks can keep his teeth to himself, right?
Lea's Review:
The Cat's Meow is an interesting short story by Sean Michael. If you have not had the pleasure of reading Sean Michael's books, let me share that they are always attention grabbing, sexy reads. Very often there is an element to the stories that causes the reader to look at some element of relationships with a fresh perspective.
In this story Maks, who happens to be a very unusual and horny cat shifter meets up with an equally enigmatic sculptor. When an unexpected delivery person appears at his door Maks is as interested in the delivery person as the statue he is delivering. Deke, the delivery man, is also attracted to Maks and fun ensues for the afternoon. As you read this story you will discover there are secrets within secrets and a terrific clincher right at the end.
This story gave me the sense of reading an introduction to a great new series. Whether Sean Michael will be writing a series based on these characters is unknown to me, but I will admit that I was greatly disappointed to realize I had come to the end of the story. I continued to scrolling down the last page hoping there would be more to read about these characters and their passionate draw for each other.
For those who enjoy a quick paranormal m/m story, The Cat's Meow is, indeed, the cat's meow. For those of you too young to be familiar with that phrase, it means this is a good story.
Rated # 3 1/2 Delightful Divas by Lea!