Gritty: Rough Erotic Fiction edited by Sommer Marsden
Publisher: December Ink
Genre: Erotic, Ménage, M/F/M, M/M BDSM, Contemporary, F/F
Word Count: 22,311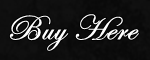 Summary:
Includes gritty fiction by: Quinn Gabriel * Willsin Rowe * Rita Winchester * Alison Tyler * Sommer Marsden * Aisling Weaver * Heidi Champa * Shanna Germain * Parker Ford * Justine Elyot
Needs. We all have them. What you will find in this book are tales—tawdry and otherwise—of folks who are on a mission to fulfill their needs. Or, in some cases, people who are lucky enough to have partners willing to help them meet their needs. Dirty, rough, gritty, coarse, sometimes startling—always stimulating. This is love and lust, fucking and seduction on the rough side. The gritty, edgy underbelly of relationships and love and sex.
CONTENT WARNINGS: This book contains rough sex, explicit sex, explicit language, infidelity, m/f/m sex, m/m sex, ménage, corporal punishment, whipping, seduction and BDSM.
Tamara's Review:
Okay, you looking for a book to share with your lover, something to reignite the passion in your love life? If so, Gritty: Rough Erotic Fiction is just what the doctor ordered. This book is so raw that this reviewer was covered in blushes head to toe as she read it. My DH actually felt my head to see if I was running a fever…that's until I shared with him. (oops did I say that? lol). So what can I say about this steamy anthology that Ms. Marsden put together? Many hot and naughty things. But lets start with the first half the book.
Our adventure starts in a darkened theater where a hubby blindfolds his wife. The intensity and uncertainty in Matinee by Quinn Gabriela was a great way to start off this anthology. It struck hard and fast, leaving the reader wanting more. Then we're swept along Live at the Motel Six by Heidi Champa and are whisked away by a traveling hubby who's willing to do anything to please his wife including fulfilling a fantasy involving abduction. Talk about hawt with a capital H!
Then, there is what my hubby called the ninth inning stretch…don't ask me because I don't do baseball metaphors, but Night Shift by Rita Winchester and The Pick-Up Artist by Alison Tyler were both delightful tales that had just enough softness to let this reviewer catch her breath but still were oh so hot. Rounding out the first half of this anthology is Paradox by Sommer Marsden. This story brings the pleasure-pain aspect of erotica to the forefront. A personal fave of this reviewer's, even though the hubby gave me the look from Mars…lol.
Now we have the bottom half of this anthology – (it's definitely a two or three night adventure if sharing with your lover…lol) Promises Kept by Aisling Weaver is something I'd like to call BDSM Lite. It's a wonderful story don't get me wrong, but even vanilla couples can get into this story. Hot and intense, it strokes in all the right ways without the hardcore stuff peeps expect from a short such as this one. The next story in the anthology written by Wilsin Rowe was another personal favorite. Release is one of those stories that any parent can relate to. I have two give kudos to Mr. Rowe though for finding such a delightfully naughty way to get rid of Rowena's anger.
The next two stories in this anthology will definitely appeal to all of those who love m/m and f/f stories. While I absolutely adored Animals in Heat by Shanna Germain (who wouldn't when the story starts out with two powerful men engaged in a hot liplock) I found myself impressed with Parker Ford's story, Don't Stand So Close to Me. From experience, I know that f/f is not the easiest to write or the most widely accepted. Although I'm not a huge f/f fan, Ms. Parker did a wonderful job with her own twist on the failing student trying to earn a higher grade from her teacher.
And last but not least we round out a story that is almost universal in it's time frame. Gentleman's Relish by Justine Elyot It's the ultimate naughty picnic complete with perverts and tasty treats. It made this reviewer remember fonder times when DH was courting her and she had her own naughty picnic…not that I was ever as adventuresome as this story…lol. It is a wonderful conclusion to this anthology and all in all, I was quite pleased with how this anthology came together. I'd have to say that if you're looking for a hot book to share with your lover, this is definitely the one to get you in the mood.
Rated 4 Ravens by Tamara!