Two Days, Three Nights by Dominique Adair
Publisher: Ellora's Cave
Genre: BDSM, Contemporary, Erotica
Length: Novella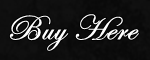 Summary:
After ending a disastrous relationship, Victoria longs to take a cruise and indulge in her favorite pastimes, reading and margaritas. Instead, she receives an anonymous gift of lingerie with a handwritten note daring her to wear the garments to a company party. Intrigued by the command, she complies. When she meets her gift-giver in the flesh, Victoria knows she has found the perfect master.
Publisher's Note: Originally available in the Tied with a Bow anthology.
Olivia's Review:
Dominique Adair's book Two Days, Three Nights was a beautiful, sensuous story brimming with sex, bondage, and loving.
Victoria is a woman in a funk and is brought out of it only by the skilled pleasure brought to her by a mysterious lover. He is a wonderful lover, who has craved Victoria since meeting her and has talent for blending pleasure with pain.
I appreciate Ms. Adair's effort to show how much of a caring Dom Victoria's lover is. Some books have no care for how dangerous participating in a BDSM lifestyle can be if not done properly and without the right safety measures, but Ms. Adair is sure to make her Dom a thoughtful man, concerned with the safety of the woman in his sexual care.
Two Days, Three Nights is hot and spicy, as well as beautiful and sweet. It is perhaps the best BDSM book I have read and I would definitely recommend this to anybody who enjoys reading books that entail the BDSM lifestyle. If you're not sure, try it anyway. You won't be sorry.
Rated 5 Ravens and a Recommended Read by Olivia!