One Hard Ride by M.M. Bordeaux
Publisher: The Wild Rose Press
Genre: Contemporary, Erotic Romance, Menage a Trois, M/F/M, Voyeurism
Length: 308 pages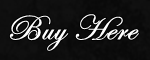 Summary:

Amanda Sloane's passion has been solely focused on becoming a well-respected, NYC art appraiser. With that appetite sated, she can no longer ignore her body's carnal desires.

Tasked with authenticating an uncataloged Randell painting that could be worth millions, she meets a trio of Texas ranch hands who take her on an erotic ride imagined only in her deepest fantasy. Between ranch owners, Jake and Justin Morgan, and their ranch foreman, Luke, the cowboys ignite in Amanda a raging fire of uninhibited sexuality.

For years, the Morgan brothers have fought off their greedy cousin's attempts to take their ranch, including poison and sabotage. Now, Jake is counting on the elegant and sophisticated art appraiser to authenticate his grandaddy's painting to stave off foreclosure on the family ranch. Awakening the big city vixen's sexual hunger has his body ablaze with need and his heart yearning for love.

Can Amanda give up the intoxicating pleasure of her sexual awakening? Or is Jake's love unconditional enough to encourage her to continue her erotic odyssey?

This title contains: explicit language, anal sex, ménage a trios (m/f/m), and voyeurism.
Trixie's Review:
Yeehawwwwwww! Those literally were the first words that came to mind as I read One Hard Ride by M.M. Bordeaux. Wild sex and passionate characters, mixed with an intriguing plot definitely lead to one hard ride! Amanda's opportunity to go to Texas presents more than just a job. A total awakening of hidden passion is uncovered and like the saying goes, once it has been unleashed, there is no turning back!
From her first moment on the Morgan Ranch, Amanda is exposed to not only a stallion mating with his mare, but watching ranch hands get it on, turns her into a wild and wanton woman. Menage, anal, and downright lust await her as she uses her knowledge in the art and antiquities world to determine if the artifacts Justin and Jake have are worth the evil cousin that is trying to destroy everything they own.
Rated 4 Ravens by Trixie!