A Knight in Cowboy Boots by Suzie Quint
Publisher: Pink Petal Books
Genre: Erotic, Suspense, Contemporary, Romance
Length: 98,000 words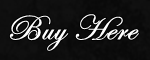 Summary:
When Zach McKnight, an irresistible oil rig worker with a thick-as-honey Texan drawl, first pokes into the secrets surrounding the mysterious Maddie Wells, he has no idea that the chance encounter will change his life forever. Maddie Wells is on the run with Jesse, the infant son of her murdered sister. The boy's father isn't far behind. He wants his son and is willing to kill to get him. Zach is intrigued from the first moment he sees the dark haired beauty in a hotel, but getting his hard working hands on her delectable body is more easily dreamt than achieved. He gets shot for his trouble, by Maddie no less, and sucked into the web of lies and fear that are her constant companions.
Lena's Review:
Maddie Wells loves her nephew, Jesse, and will do anything she can to protect him. She can take on anything except a man like Zach McKnight. He is tough as nails but when they kiss, he melts her with passion. The tough guy is gone and somehow he becomes her protector.
Maddie knows it's crazy to allow a distraction like him enter her life. Yet, in the months to come, she learns to love again. Zack knows Maddie Wells is a woman of mystery and he likes it. However, can he figure out who the real Maddie Wells is and why she's on the run?
Suzie Quint has created a fabulous tale of second chances, new life, and new loves, but most of all she shows how two characters truly need each other. A Knight In Cowboy Boots was great from beginning to the end and left me hanging on the edge of my seat wondering what would happen with Jesse's father caught up with Maddie. Would Zack be able to protect her? Will Maddie be able to keep her nephew? Will Maddie, Zack and Jesse find a Happily Ever After? All I will say is that Zack proves to be a cowboy all the way from his kisses, to his passion, and finally, to claiming his woman. Great job Ms. Quint.
Rated 4 Ravens by Lena!